The Ultimate Cruise Guide
It seems every man and his dog is going on a cruise these days. They have become one of the most popular types of holidays in recent times, but why?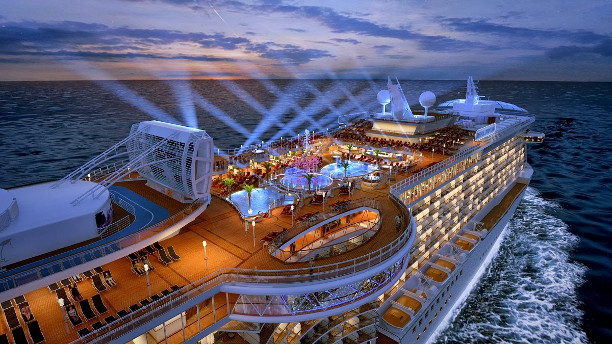 Well for starters it is the perfect relaxation holiday. You can sit and chill all day as the ship takes you from one location to the next. So every day you get to see somewhere new and you don't even have to move a finger to do so!
On top of that you are fed all day, every day. Once you have paid for your ticket you will get access to a range of amazing buffets and restaurants, or you could pay a little extra and dine in class at some of the very lavish restaurants available.
For adults there are nightclubs, casinos, bars and comedy clubs to get you entertained in the evenings, while for kids there are a ton of play areas with video games, rides, pools and much more.
Cruises really are the ultimate holiday and there are an abundance of options available. That is why we have put together this Cruise Guide section to provide you with How To's and Travel Tips for your next cruise.
Which cruise lines are the best? Which companies cater more towards adults and which towards young families with children? Which has the best entertainment? Which is the best value for money? We answer all those questions below!
"Check back soon as we update this page with more reviews!"