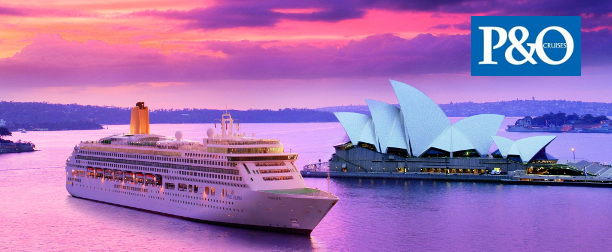 P&O Cruises while not being the biggest around are certainly the oldest cruise line in the world having started their operations in the 19th century and with that their wealth of knowledge and experience shows throughout their customer service and great reputation.
Based right here at your doorstep you will find the ships to have been very Australianised to the point of having Australian electrical outlets, all purchases being in AU Dollars so no transfer fees on the credit card, and best of all, no surprise gratuities being added onto your bill at the end of the cruise.
They have 3 ships, with the Pacific Dawn, Pacific Jewel and Pacific Pearl all based in Australia permanently. While 2 others, the Pacific Aria and Pacific Eden that come down for the summer. Also there is exciting news with a brand new ship, Pacific Explorer, that is coming in 2017!
If you are new to cruising and just want to try it out, P&O offer 2-day sampler cruises that leave from most capital cities, they usually have a theme such as Comedy Cruise or Food and Wine, they are fantastic for getting the feel of a cruise or if you just feel like getting away from it all for a few days.
P&O Cruises Destinations
Australia
Indonesia
Papua New Guinea
Value
P&O Cruises offer some amazing low cost getaways, where else would take you to New Zealand for 14 nights with all your food, accommodation and entertainment provided for less than $80 per night, its crazy value.
Add on top of that their sales and promotions which they are always running on their website like $600 room credit, free upgrades, 24 hour sales and last minute fares, you really can't go wrong for a great value getaway.

Food & Drink
Having sampled many different cruise lines, I can safely say that P&O offers the best in food and speciality restaurants. Maybe it's the Australian influence.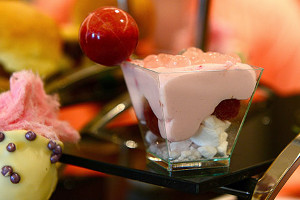 One of the highlights was the Salt Grill by renowned chef Luke Mangan, it was one of the best steaks I've ever had the privilege of eating, perfectly cooked and perfectly seasoned.
Another highlight was Luna Restaurant, an Asian banquet that is amongst the best Asian food I have ever tried.
Another revolution in cruising food on the Jewel is the new Pantry which eliminates the old buffet style of eating. Here you will find all your different cuisines from around the globe in clearly themed areas and have someone serve you your food.
They also have the day and night grill which is good for a quick snack, cafes and the main dining room called the Plantation Restaurant which is open for breakfast, lunch and dinner.
Entertainment
P&O have amped up their party vibe in the last few years with some pretty fun theme nights including, Nero and Bianco the dress in all black or all white party depending what ship you go on, as well as the back to school party and everyone's favourite Gatsby!
"Fun for all ages!"There are over 60 on board activities that are run daily and at night you can hit up the casino, have a laugh at the comedy, take in a show at the theatre or relax in one of their many bars and lounges.
If movies are your thing, P&O have an intimate cinema where you can watch the latest release movies, or if you prefer drive in style, they also have a big screen out on the deck where they play movies at night.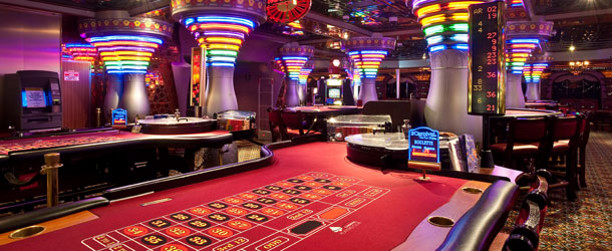 Amenities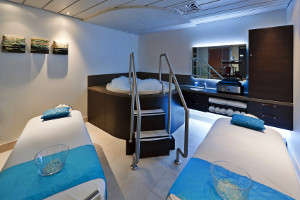 A great addition to the P&O fleet is the Edge Adventure Park with activities like the flying fox and a rock climbing wall. You will also find 2 pools and 4 spas on deck as well as an abundance of loungers and tables so you can have your lunch in the sunshine or grab a drink from the bar.
The Aqua Fitness Gym is a must for fitness junkies and the Aqua Spa will help you relax with their massages, facials and treatments.
Kids are also very well looked after on P&O to the point where you hardly see them on board, they can cater for kids as young as 2 years old all the way up to 17, they have great programs and activities like talent shows, movie making, bungee trampolines and they can even form their own band and play to audiences.
Loyalty Program
P&O have just launched a new loyalty program called the Peninsular Club, it has 6 tiers called Pacific, Atlantic, Mediterranean, Caribbean, Baltic and Ligurian tier.
Points are awarded at 10 per night, so the longer the cruise the more points you will rack up, the more benefits you will receive like free upgrades and discounts across the ship.