A guide to using your mobile phone overseas.
The mobile phone is your best resource while travelling, from having an endless supply of maps, reviews that direct you to the best restaurants and hotels.
It also keeps you connected with family as well as giving you a camera at your fingertips or even for getting you out of sticky situations. We wouldn't go anywhere without it.
There are a few options you can take when travelling with your phone to keep you connected.
Buy Local Prepaid Sim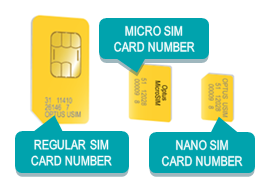 Buy a local prepaid sim card when you arrive at your destination
When you arrive at the airport there is usually an abundance of phone retailers that can guide you through the whole process, they are used to travellers, can speak English and will set the phone up for you.
Prepaid sims usually cost anywhere from $20 to $50 depending on how much data you want and will last you 30 days. If you are staying longer, you simply top up the credit for another 30 days and so on.
When your trip comes to an end, simply take out the sim card and replace it with your original sim and your phone is back to its old self and the sim card will simply expire.
Pros
Call & Data Rates are quite low
You're not locked into contracts
Easy to setup
Cons
Can only be used in country of purchase
Not ideal for short stays
Cannot use your original number
Load Up Before You Go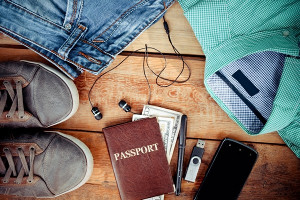 International data roaming packs can be readily purchased from most networks in Australia.
You can purchase a 'Travel Pass' from Telstra which will give you unlimited calls and text with a limited amounts of data.
Optus offers a 'Travel Pack', for just $10 per day, you get unlimited calls, text and 50MB of data.
This option is great if you want to keep your number while away but if you are a heavy data user, it may not be the way to go.
Pros
Great for short trips
Keep your number
You can monitor your speed
Cons
Not much data
Can get expensive
Can get expensive over multiple days
Only Use Wi-Fi
With many hotels and cafes now offering free Wi-Fi, it is quite doable to get by without having to pre purchase data or go on a plan.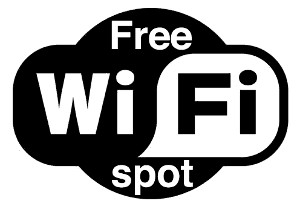 If you were heading out for the afternoon you can load up as many maps and you need on google maps and save them in offline mode to then use in case you get lost or need to find a location.
You won't be able to call or SMS your friends and family back home, but you can still use free chat programs like Facebook. We love using apps like WhatsApp where you can call or just chat online for free.
With smartphones now relying so much on roaming and using data in the background, make sure to keep your phone in flight mode and turn automatic updates off, this will ensure that no data will be used and you won't have a hefty phone bill waiting for you when you get home.
Pros
It's free to use
No setting up needed
Great if travelling to multiple countries
Cons
You can't call or text
Not everywhere has WiFi available
Some networks may be compromised
Go Without Your Mobile
Simply said, leave the phone at home.
People have been travelling for centuries without their mobile phone. It has only been the last decade where people cannot live with their phones.
Or if you can't quite let go, but don't want to run the risk of using data while away, just take the sim card out, you can still use WiFi as well as all the other functions like a torch, alarm clock, camera or simply just to keep the time.