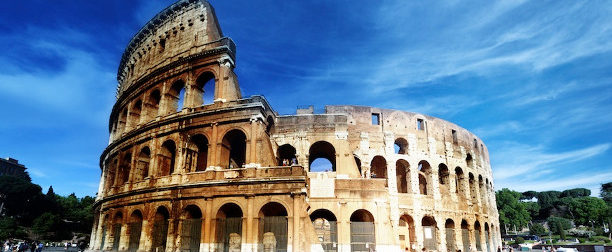 The Colosseum, or the Coliseum, is one of the most visited historic structures of our era. With movies like Gladiator, we can now envisage what the mammoth structure would have looked like, and now have an idea of the brutality that went on inside.
A lot of money is being spent on improving the inside of the great arena in recent years which is reinvigorating past visitors to come back.
Now you can walk through the underground chambers where the gladiators and animals used to be brought in.
Also on offer is tours after dark. They have only recently opened the Colosseum at night for small intimate groups to come through after all the crowds have gone.
Not for the faint of heart though as I'm sure the ghosts of gladiators past will make an appearance.
When to visit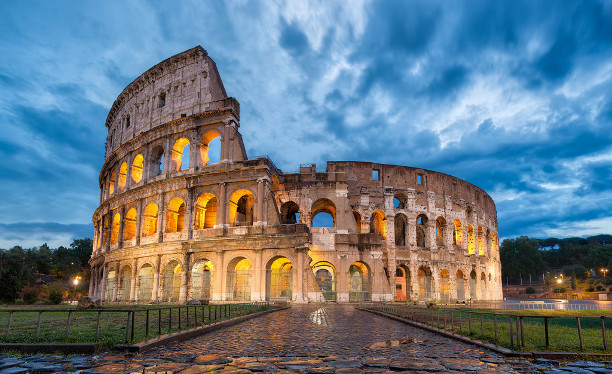 Unfortunately, the Colosseum is always a busy hub for tourists and is very rarely quiet. The high season (March – October) is where you will get the biggest crowds.
During these months the weather can get quite hot, so try and avoid coming in the afternoon as there is very little shade. If you arrive ten minutes before opening at 8:30 you should avoid all queues.
The low season runs from November through to February and with the cold weather comes shorter days, so make sure to visit early as it closes at sundown which is around $4:30.
Night tours operate from April through to November on Thursdays through till Mondays, make sure to book ahead as they can sell out.
For more accurate opening times, visit the official website as they change for every season.
What are the costs
Unlike other tourist destinations, the tickets to get inside the Colosseum are great value at only $20 per adult. The ticket also includes entry into the Roman Forum and the Palatine and is valid for two days.
Your BEST option is to buy online in advance to avoid the inevitable queue for the box office. This alone will save you a lot of time waiting in line (up to 2 hours). If you don't have access to their website, we suggest starting at Palatine Hill to purchase a ticket and then make your way down to the Colosseum.
A night tour of the Colosseum will cost you around $100. This includes the underground level as well as the top and will usually include a night tour of other parts of Rome as well.
Inside the Colosseum
Depending on which ticket you purchased, you will now have access to explore at your leisure.
Once inside, you are on your own with little to no information. So unless you're up with Roman history, you won't know what you are looking at. We suggest paying a little extra and invest in an audio tour (which goes for about an hour) or join a tour group.
And finally, make sure to take a happy snap with one of the many gladiators surrounding the building, what's a visit to the Colosseum without one!