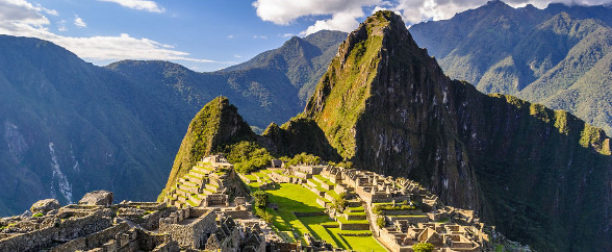 Completing a 4-day trek along the Inca Trail and onto Machu Picchu is one of the best things I have ever done. I still to this day think about what a fulfilling experience it was.
While the thought of trekking 43kms along stony paths and steep inclines while fighting the effects of high-altitude sounds like a tough ask. In all fairness, the Inca Trail is a pleasant and highly enjoyable walk with a tremendous reward waiting at the end.
You won't notice the steep steps or the next hill to conquer as you surround yourself with some of the most amazing scenery you will ever see. And being amongst it, without any sign of the outside world, is what makes this experience so gratifying.
Researching what to bring, what to wear and what to expect lead me in so many circles when I was planning our trip.
So I have put together this no no-nonsense guide to help you plan and prepare for your amazing adventure along the Inca Trail.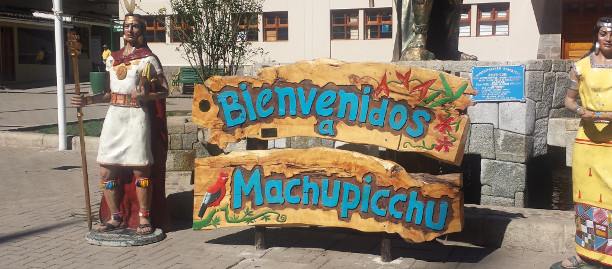 Can I do This?
Yes! Unless you have an injury that would prevent you from walking, stepping or going downhill, anyone can do it.
Being that you only walk for 4 to 5 hours of the day with a lot of stops in between, there is never any rush to get to the next camping spot. Slow and steady is the mantra among the guides.
We met a lot of lovely older tourists along the way who were having an absolute ball.
How Long is the Inca Trail?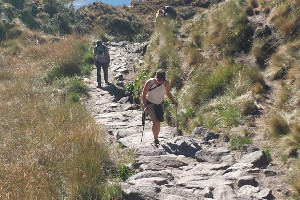 The most popular trek is the 4-day tour, this runs from the beginning of the Trail all the way to Machu Picchu.
There is a 2-day trek which takes you on a different route called the Quarry Trail.
You still get to enjoy the scenery, but you miss out on arriving into Machu Picchu by foot through the Sun Gate.
If you only want the experience of Machu Picchu without the folly of getting there by foot, buses will take you up the winding mountain road and drop you at the entrance. But we think that's cheating.
How much does it cost?
A 4-day trek will cost anywhere from $500 up to $1600 depending on which tour company you book with.
This includes transportation to and from Cusco, entry into the trek, accommodation, and meals. The two-day trek costs between $400 and $800 and again will largely depend on your tour provider.
Entrance into Machu Picchu for those not doing a trek is around $160.
Are all tour groups the same?
No, and yes. Each tour company will provide you with a guide, transport, meals, a tent and your entrance into Machu Picchu.
What you will pay extra for is the extra added inclusions and little luxuries.
If you feel like you will need a shower or a private toilet, a massage in the morning and white table cloths at meal time, then you can go high end and pay a premium.
Mid-range tours will provide you with all the essentials you will need like walking poles, sleeping bags as well as showers and a more upmarket tent.
The lower end is still great value and includes all the essentials; you just have to provide your own walking poles and sleeping bags. All of which you can hire in Cusco before you depart for next to nothing anyhow.
But at the end of the day, the experience is what you make it and keep in mind that every tour group walks on the same trails and camps in the same locations.
Book in advance
Places are VERY limited on the Inca trail with only 500 passes given out per day. This may seem like a lot, but of that 500, 300 are trekking staff, and only 200 are tourists.
May through to September is peak season, so you need to book at least six months in advance.
If you are travelling in any other month, we would suggest at least 7 – 8 weeks. The trek is closed in February, but you can still visit Machu Picchu via the train and bus.
How do I prepare?
While you don't have to be a super-fit athlete to take on the trail, I wouldn't recommend peeling yourself off the couch and diving straight in.
In the months leading up to the trail, I did a lot of walking with a heavy backpack to prepare my legs for the onslaught. I also found it helpful to walk up a lot of hilly tracks as practice. If the weather isn't being kind, get on a treadmill and put the incline right up to help strengthen the calves.
Also, make sure to arrive in Cusco at least two days before your tour so you can acclimatise to the altitude.
If you have never had any experience with altitude, it will hit you for six. Make sure to drink plenty of water in those two days and you will be okay. If the worst happens and you get altitude sickness, most hotels have oxygen bottles on standby that will help.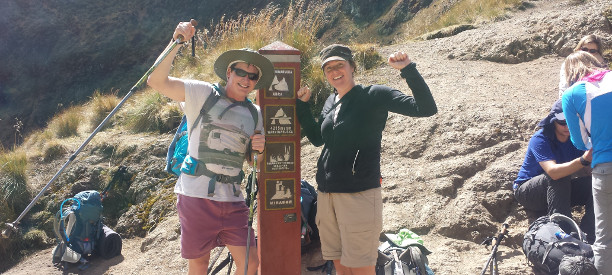 What do I need to bring?
The number one question I always get asked is what to carry on the trek. I have seen so many people get carried away as if they are packing for a month long trek up Mt Everest.
We even saw one poor girl carrying a pack nearly bigger than her entire body slumped over in tears exhausted.
My partner and I used one 40L pack between us. Yep just one pack between the two of us. We were the envy of the group.
Here is what we brought along:
Essential Items
Water Bottle (throw in some Hyrdalyte tabs on the 2nd day, you'll need it)
Sunscreen
Insect repellant
Hat
Sunglasses
Pants with zip-off shorts (these things are amazing!)
2 T-shirts
Jumper
Windproof Jacket
Underwear and socks
Toiletries (don't forget baby wipes, especially if you don't have access to a shower)
Hiking shoes
Head torch (these come in handy for late night trips to the toilet as it's pitch black)
Hiking Sicks (seriously, don't leave Cusco without a pair, the make the world of difference)
Sleeping bag (if not provided by your tour operators)
Sleeping bag liner (the hired ones can look a bit old and nasty)
Large garbage bag to cover our pack if it rained
Cash to tip the porters and tour guide
That's it; that's all you need. If you wear the same thing every day with only a change of T-Shirt, you can enjoy your walk without having the weight of the world on your back.
If your sleeping bag and pillow don't come with your package, you can hire a porter for around $50 who will carry them for you the entire way. Better yet, you can palm off all your bulky jackets if the weather is fine and they can carry those for you too.
Snacks? While some people did have snacks like energy bars and lollies, you really dont need them. You are so well fed at breakfast, lunch, dinner and supper that you won't be able to fit anything else in. Infact, you will probably start refusing food you will be so full.
Soak it up
The best advice I can give a fellow traveller is to have fun, let go, and embrace every experience as it comes.
The Inca Trail and Machu Picchu with its peacefulness and simplicity changed the way I see the world and I will be forever grateful for the time we there.
Take the plunge and go for it!