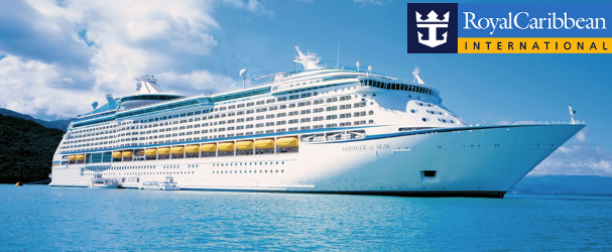 Royal Caribbean is the worlds second biggest cruise line company with 23 ships sailing to 233 destinations across 72 countries.
They are constantly receiving awards for Best Cruise Line and Best Cruise Company for Families and its easy to see why.
We have found they are known for being up with the times with their ships constantly undergoing upgrades to provide you with the latest technology and a better cruising experience.
Their latest innovation is virtual windows in all of their interior rooms giving the effect of having a balcony and an amazing view. Keep reading below for our full rundown on Royal Caribbean cruises.
Royal Caribbean Destinations
Australia
Asia
Canada
Europe
New England
The Bahamas
Pacific North West
Alaska
Bermuda
Dubai
Hawaii
New Zealand
The Caribbean
South Pacific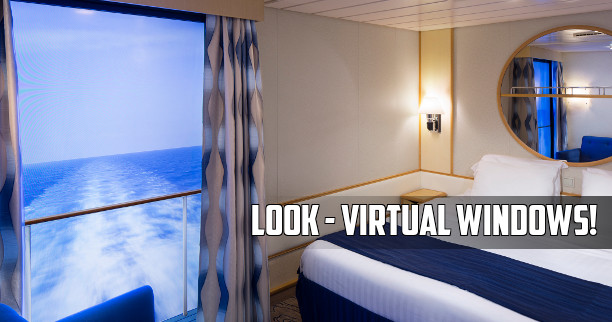 Value
While Royal Caribbean are a little more on the expensive side to cruise line such as Carnival, Celebrity and P&O, but with the amount of entertainment, recreation, shows and added extras we feel that they still hold great value for money.
"We rank Royal Caribbean at #4 on value"They do quite often have sales and special deals like buy one fare get one 50% off as well as great last minute deals, so keep an eye on their website.
All in all, Royal Caribbean rate as one of the better cruise lines out there, but in terms of money they rank just behind some of the bigger companies.
We rank Royal Caribbean cruises at #4 on value.
Food & Drink
The food on the ship is actually quite good for the price you pay, it does have a bit of an American feel to it with a 24-hour Pizzeria, traditional American BBQ, sweet shops and a burger joint.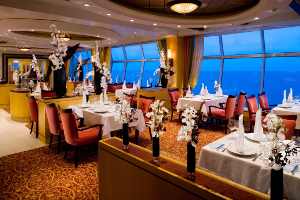 There is a full buffet where you can sample all different cuisines and finish off with an array of desserts, or if you don't feel like lining up and competing for your food, you can dine in the main dining room and order food off a menu, or if leaving your room proves too much, you can order off the in room dining menu.
They also have a few speciality restaurants that really do serve up some pretty spectacular food, you do have to pay a little extra for it but it's definitely worth it. There's the Bonsai Sushi, The Steakhouse, The Chefs Table and a spot of fine dining at The Nouveau Restaurant.
Most drinks are included like coffees, hot chocolate, tea and water, not included in their pricing is alcohol and fizzy drinks, but you can pre purchase them in a package for as little at $6 per day for the non-alcoholic package to $50 per day for the full bar.
So depending on how much you drink, you can pay as you go or just grab the package.
Entertainment
There will never be a dull moment on a Royal Caribbean ship with their vast array of entertainment options. Fancy some indoor skydiving? A go around on the bumper cars or a jaunt up the rock climbing walls? How about learning to surf on one of their simulators or attend circus school?
If stage shows are your thing, you can catch a Vegas style production in the theatre as well as broadway acts and their very popular ice show, or if you like to sample a bit of culture, most ships feature a parade down the main promenade and street performers to add a bit of flare.
Unique to Royal Caribbean is their North Star, a glass pod similar to that of the London eye that reaches 300 feet above sea level giving you 360-degree view of the entire ship.
"We rank Royal Caribbean cruises #1 for entertainment"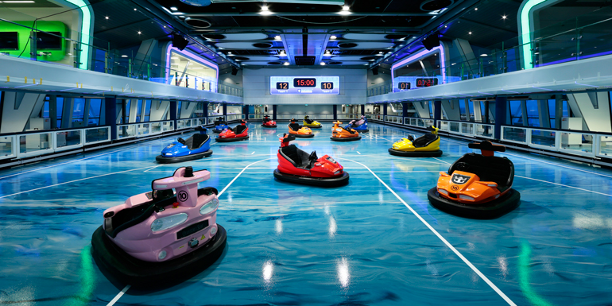 Amenities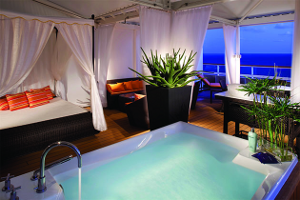 The fitness centres on the Royal Caribbean ships are constantly getting great reviews and is getting a bit on a name for itself. Their Vitality Day Spa is also just as good offering everything from hair and make up to facials and massages as well as steam rooms and hot beds.
Their pools are fairly standard with most ships offering 3 to 4 pools on deck, there is an abundance of hot spas and their adults only retreat doesn't disappoint either.
Your kids will be well looked after with their youth programs keeping them busy, they cater for babies all the way up to kids 17 years of age and can also baby sit for you any time of the day or night with their 'Sitters At Sea' option.
Loyalty Program
Royal Caribbean have a loyalty program called the Crown and Anchor Society. It is a 6 tier program where the more you sail when them the higher you will go and the more benefits you receive like booking bonuses, behind the scenes tours, bathrobes and special dinners.
Crown and Anchor Society is free to join and you earn points simply by sailing.