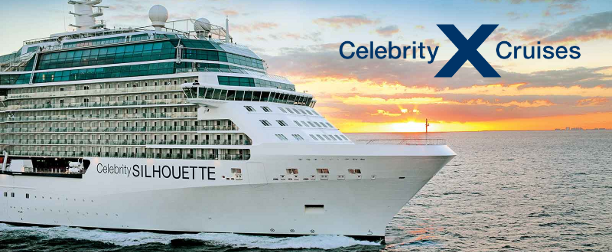 Celebrity Cruises have made a name for themselves since breaking into the larger middle and upper-class ships. They now have 11 in their fleet and are going strong investing in remodels of their existing ships to a higher class.
In Australia, Celebrity is amongst the highest rated for service and accommodation boasting some of the most spacious rooms of any cruise line. And with a guest to staff ration of about 2:1 you can see why guests rate the service so highly.
Celebrity Cruises are known for their stylish, sophisticated ship environment. They tend to attract an older family crowd as well as seniors and honeymooners who especially enjoy the laid back feel to the ship.
Celebrity Cruises Destinations
Alaska
Asia
Bermuda
Caribbean
New England
Galapagos
Panama Canal
Australia
Bahamas
Canada
Europe
New Zealand
Hawaii
South America
Value
For such a sophisticated style of ship, it certainly doesn't come with the huge price tag to match. A 10-night cruise to the Caribbean only costs a touch over $1000 with free extras like onboard credit and drink packages. They certainly stack up against the other big cruise companies.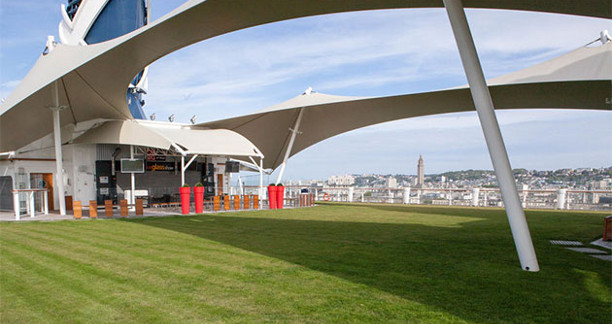 Food & Drink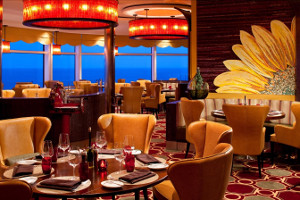 As you would expect from a cruise line that excels at service, their food is no different. The menus are all crafted by Michelin-starred chef, Cornelius Gallagher and with over a dozen restaurants ranging from casual to fancy, inside or outside you are spoilt for choice.
There is the main restaurant where you get table service, and a three-course meal all included in your fare. Then you have the buffet where you can pick and choose from nearly every cuisine you can imagine.
On top of that there are the speciality restaurants like the Tuscan Grill and Sushi on Five, and with an array or bars, lounges and clubs you will never have an empty glass.
Entertainment
"Expect award-winning entertainment"Celebrity aren't short of awards in the entertainment category either. Their show called 'Indulgence' features performers that dance around you while you 'indulge' in cocktails and dishes that enhance the experience.
The main theatre hosts a mix of shows that are both fun for the family as well as the most sultry adults only, fashion-forward fairy tale.
It also plays host to game shows, bingo, and speakers that teach you about the destinations that you are sailing to and what to expect.
There is always live music playing somewhere on the ship that you can sit back and relax to, or if you like a bit of a thrill, you can head to the sports bar or casino and try your luck.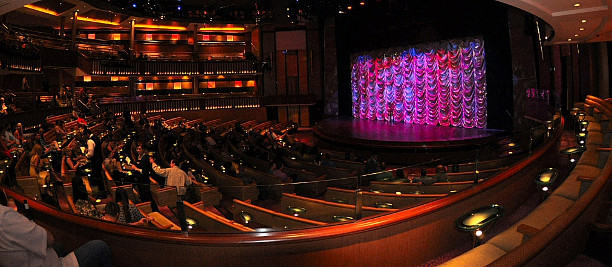 Amenities
The amenities on Celebrities ships are their bread and butter. They ooze sophistication and feel like you are on board a modern day Titanic.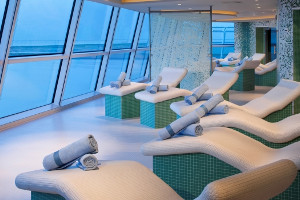 Imagine walking out onto the upper deck, picking a fresh picnic blanket from the pile and laying out on half an acre of real grass whilst sipping wine and eating strawberries in the glorious sunshine. Sounds as good as It feels! 'The Lawn' is one of Celebrities signature features.
Their AquaSpa is one of the largest and most lavish at sea and includes heated mosaic tiled lounge chairs (with spectacular views I might add) and steam rooms that are some of the best at sea.
They are also well praised for their art collections and auctions with some people only sailing with them for a chance to purchase some very rare art.
Even the stairwells have art that you have to stop and admire.
Loyalty Program
Celebrity has a loyalty program called The Captains Club which has six tiers, all with benefits that significantly increase the more you sail, such as complimentary scoops of gelato, 10% off photos and complimentary internet packages.
You do have to 'enrol' in the club to start earning loyalty points.