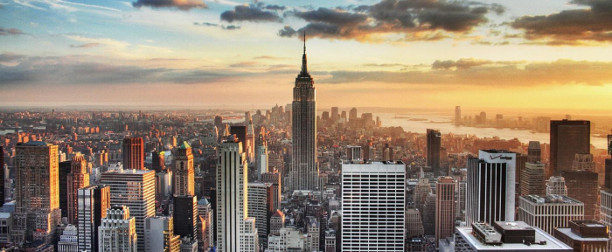 The Empire State Building is, without doubt, one of the most recognised buildings in the world.
Heading to the top of the Empire State Building is high on the list of many people's bucket list. Having been up there myself, I can safely say it is one of the highlights of my travelling journeys.
But when are the best times to visit, day or night? What about the best time of the year to visit? How much does it cost?
Well, we answer all those questions for you in this guide. So keep on reading.
When to Visit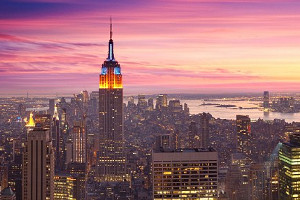 No two visits to the Empire State Building are alike. So depending on the time of day, day or season, you will be greeted with a new perspective of New York every time you visit.
I always recommend to people to head up just before sunset so that you get a view of both day and night, which is a real treat.
Just type "what time is sunset in Manhattan" and you will get the exact time sunset is happening on that particular day.
However be warned, there will be plenty of queuing up before you get to the top, so we say to allow a good 30-45 minutes maximum.
That is unless you buy a VIP Pass where you can skip all the queues (more on that below).
Another thing to keep in mind is that New York City can be smoggy or foggy at times, so this will affect your view. The best time to head up is on a clear day where you can see as far as the eye can see.
What are the Costs?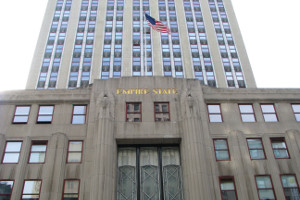 The Standard Pass is $32 which gives you entrance to the main deck and exhibits, plus the audio tour.
If you want to skip ahead of the queues and head straight up without having to wait, then maybe the VIP Express Pass may be of interest to you.
This express pass will cost you $60, but it is well worth the extra money if you want to get up there quick and are travelling on a tight schedule.
You can also add extras on top of your standard tickets including entrance to the 102nd floor, or doing the sunrise tour which is highly recommended.
If you plan to see other attractions in New York City while you are there, then consider the NY City Pass which provides you with a saving of 42% on 6 major attractions in the city.
Top of the Empire State Building
Once you hit the top of the building, you can stay there for as long as you wish.
"A free audio tour is provided at the top"You will be provided with headphones and a media device that allows you to do your own audio tour.
The audio tour is great as it highlights all the major sights around New York City and tells you fascinating history about how the building and how the city was created.
There are even binoculars you can view the city with.
The Empire State Building is open 365 days a year from 8am to 2am every day. So no matter if it is a public holiday, you will still be able to head up.