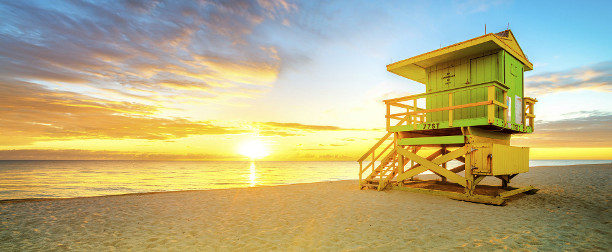 Miami and New Orleans are two cities that are high on the bucket list of many.
So why not kill two birds with one stone and visit both cities with a killer road trip? In fact, we have put together a great itinerary for you to help get you started.
Your journey starts in Miami and will take you approximately 1400km and 13 hours of driving time covering four states before arriving in the hustle and bustle of New Orleans.
But don't let those long distances discourage you as you will get to stop at some pristine beaches, some fun partying cities and plenty of fun along the way.

Getting Started
First, you will need to organise yourself a car for your Miami road trip.
Renting a car is an easy process these days. There are tons of car rental sites online, along with affiliate sites which will help you get a cheaper deal.
We usually recommend checking out Expedia first, or otherwise, a car company like Hertz.com.au will be able to sort you out easy enough.
A road trip from Miami to New Orleans will probably set you back roughly $400, including one-way drop off fees and so forth. This is a reasonable price.
Also given you will be stopping at plenty of beaches along the way, make sure you pack some swimming trunks and a towel.
Road Trip Itinerary
Miami
Orlando (via Fort Lauderdale & West Palm Beach)
Jacksonville (via Daytona Beach)
Panama City Beach (via Tallahassee)
Mobile
Gulfport
New Orleans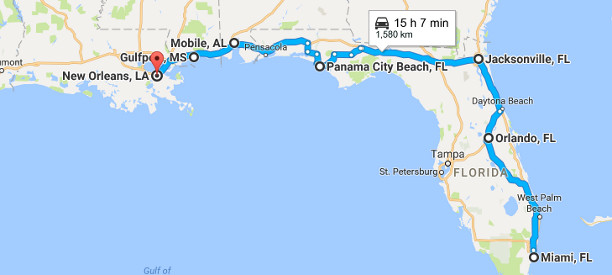 Orlando – Your First Stop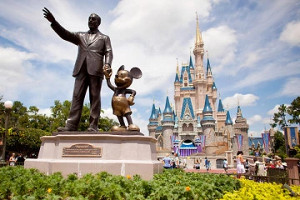 The first stop on the itinerary is Orlando. It is a three and a half hour drive to get here, but we have some stops on the way for you to visit.
Florida is blessed with amazing beaches, and there are several fantastic stops for you along the way. Fort Lauderdale is well worth stopping at, as is West Palm Beach.
Why not stop by at these two towns, have a quick swim or grab a bite to eat, before continuing to Orlando.
Once in Orlando, you will be spoilt for choice. In fact, you could spend a good week here and still not visit everything.
But we recommend Universal Studios, Disney World and SeaWorld Orlando as places to see.
Jacksonville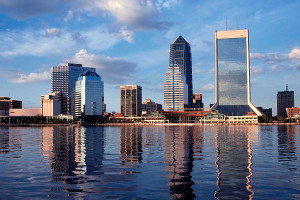 Next up on our agenda is Jacksonville, a beautiful city on the north-eastern coast of Florida.
It is a mere 2-hour drive from Orlando, so not too long in the car today.
You may wish to stop at Daytona Beach along the way, which is also a famous car racing city made famous by those arcade video games.
There is plenty to do in Jacksonville including lots of museums, a popular zoo and many gardens to walk through throughout the city.
Jacksonville also has an NFL team, so maybe check the schedule and try and line it up with a football match at the EverBank Field.
Panama City Beach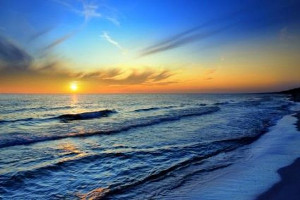 The journey from Jacksonville to Panama City Beach is roughly four and a half hours.
Depending on how far you want to drive, you may want to stop in between in Tallahassee, the capital of Florida.
We recommend driving through Tallahassee as there is not a whole lot to do. Maybe grab some lunch there, before heading towards your final destination.
Panama City Beach is a fantastic town with plenty to do. The beaches are absolutely beautiful and it is well regarded as a party town with plenty of youngsters heading there for Spring Break.
Fun things to do include Shipwreck Island Waterpark, Gulf World Marine Park as well as the many games arcade centres and mini-golf venues. You could spend a good couple of nights here.
Mobile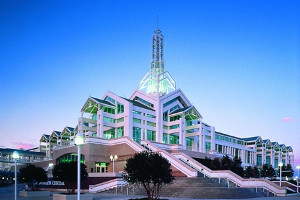 Now it is time to head off out Florida and into Alabama to the quaint little town of Mobile.
There are roughly 200,000 people living in Mobile, making it the third largest city in the state of Alabama.
It is the perfect stopover city before you descend on to New Orleans. Things to do include visiting the several museums in the city, including the Gulf Coast Explorer Science Center.
There are botanical gardens to wander through, or perhaps you may be interested in seeing the Battleship Memorial Park.
Mobile is a famous coastal city that is steeped in history and is well worth exploring.
Gulfport
Gulfport is the second largest city in the state of Mississippi, and it is the third state on our road trip.
To be honest, there is not a whole lot to do in Gulfport from a tourist perspective, but we have included it in our road trip to split up what would have been an 8-hour drive to New Orleans.
There is a good sightseeing tour with a company called Ship Island Excursions that we would highly recommend.
Perhaps you may like to check out the popular Railroad Museum or the Gulf Islands Water Park. There are several museums, a casino and even premium shopping outlets so the city will keep you occupied.
New Orleans
Finally, today you hit your destination – New Orleans! I know you don't need me to tell you about New Orleans, as it is one of the most popular tourist destinations in the entire United States.
Nicknamed The 'Big Easy', it is well known for its round-the-clock nightlife and fantastic music scene. The food is exceptional as well.
"New Orleans is steeped in history"
The city is steeped in history and brings together French, African and American cultures into one big blend.
If you are in New Orleans in the late winter, you should check out the Mardi Gras which is partying personified.
In late April and early May, there is also Jazz Fest, which is a massive music and jazz festival held over two weekends. I have personally been to this, and it rates as one of my travelling highlights.