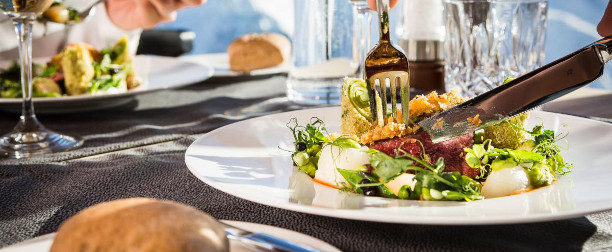 Choosing a restaurant when on holiday can be a lottery and could mean the difference between a great night and a disaster.
While in Argentina, we stumbled into a restaurant simply because it was showing a soccer game that we wanted to see. While the food was quite good, the restaurant turned out to be a local spot for escorts.
Great for people watching, but when the girls come back for seconds, it really put us off our food.
We have put together this guide to help you on your quest for an amazing culinary experience. To help you avoid the tourist traps, the unsanitary and the over priced.
#1 Ask the Concierge
The first cab out of the rank is the Concierge. It is their job to know all the ins and outs of the city and where to send you for a good night.
When asking for a restaurant, be specific. The concierge will give suggestions that are simply close by and not so much based on the food. Make sure to tell them exactly what you are looking for, even if it means getting in a taxi.
#2 Trip Advisor
Trip Advisor is a great tool while travelling. The site has been known to be a little hit and miss when it comes to eating out.
Restaurants in tourist areas will have more reviews than smaller establishments 2 blocks away. Even if that smaller restaurant has amazing food.
Our tip is to eat with your eyes. Check the photos that the reviewers have posted.
These are a great sign of quality food and when used in conjunction with reviews, should land you a great meal.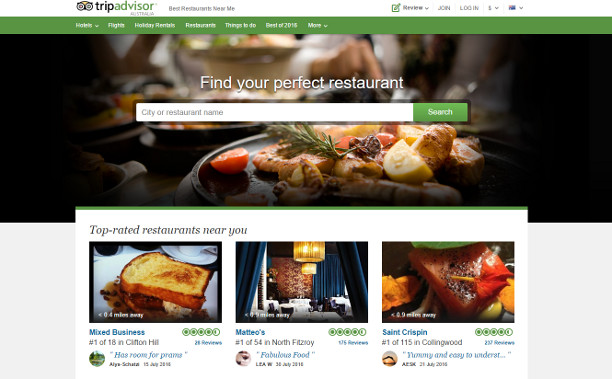 #3 Ask a Local
Asking a local for restaurant suggestions is my personal favourite. They have been there and tried that all across town and may even give you insider tips on the hot spots.
In touristy areas it can be hard to track a local down. We suggest heading off the beaten path to find a friendly face.
Locals often love to brag about their city  and will give great suggestions. You might even make a new friend.
#4 Blogging websites
Blogging websites are perfect for well written, detailed reviews and offer professional photos of individual restaurants and the food they serve.
They're a great resource for upmarket restaurants and will not only review the food, but also the aesthetics and service.
#5 Book a Food Tour
Booking a tour is one of the best ways to get to know a new city. We love to do this and try to secure a spot on the first day you arrive.
A walking food tour is perfect. An expert will guide you through the city sampling authentic local cuisine and give you tips what to order.
The best thing is, you will have lot of places to come back to once the tour is over. And who knows, you might even make a bunch of new friends while you're at it.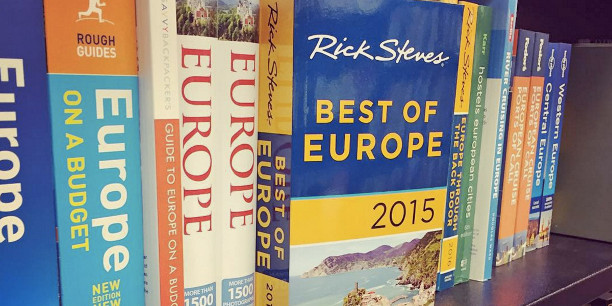 #6 City Guide Books
City guide books are a great resource to have on hand. Back when there was no internet this is what travellers relied on to get around.
Inside the books, you will find plenty of information on which restaurants to go to, where to find the best local cuisine and even what price bracket they fall into.
They even supply a map so you can find your way, in true tourist style.
#7 Ask the Taxi Driver
The taxi driver is the next best thing to asking a local.
These guys have seen it all and should have the scoop on restaurant hot spots.
So the next time you're in the taxi, strike up a conversation. You may even learn about a hidden gem or a brand new restaurant that's opening.
 #9 Get off the Main Street
Avoiding the tourist areas when dining out saves you from paying for overpriced and underwhelming food.
Often restaurants along the main street get their customers from people walking in off the street and not from the quality of their food.
The restaurants a few blocks off the main street survive by reputation and service and are reasonably priced.
#10 Avoid Pushy Waiters
We have all seen it. The waiter out the front holding a menu trying to usher you in and sit you down.
Next thing you know, you're sitting at a table with another waiter handing you a glass of water and bread. Basically guilting you into staying put.
Our number one rule that has yet to fail us is to look for restaurants that are full of locals and avoid those that are virtually empty.