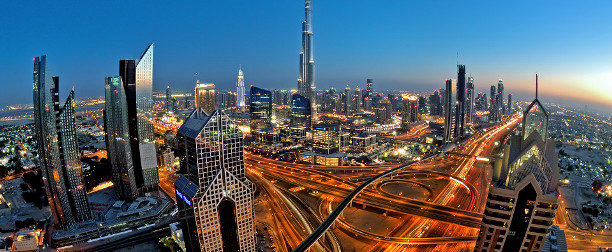 Dubai is the fastest growing city in the world and is a popular tourist destination for people all over the world these days.
With Qantas now offering cheap direct routes to Dubai every single day, there has never been a better time to visit the 'City of Gold'.
Famous for luxury shopping, out of this world architecture and a lively nightlife scene, Dubai has something for all ages. They even have indoor skiing, how cool is that??
We have put together this Dubai travel guide for you, listing all the things you need to be aware of as well as the best times to go, top things to see and where to stay.
When to Go to Dubai?
Given that Dubai is situated in the middle of the desert and close to the equator, you can expect very warm temperatures whenever you visit the city. That is one reason that makes it such a popular tourist destination.
But temperatures can get as high as 50 degrees in the warmer months, so we suggest the best times to visit would be in the months from November through to March. Temperatures will be more bearable then.
December and January are the cooler months, while February and March are where it begins to warm up and humidity rises. You can expect sandstorms, plus it is also worth noting it rarely ever rains in the city.
Things To Do in Dubai
Burj Khalifa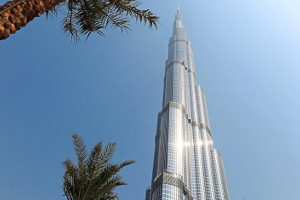 The Burj Khalifa is a mega tall skyscraper that stands 830 metres tall in the air. It took five years to build and was completed in 2010 and is now recognised as the tallest building in the world today. Taking a trip to the top of the tower is a highlight on the majority of tourists lists and it is highly worth doing while you are in town. For a cost of about $25 AUD, you get stunning 360-degree views of Dubai.
Palm Jumeriah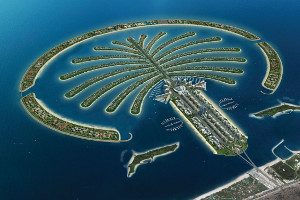 This man made structure on the ocean is a sight to behold. It resembles a palm tree when you look from an aerial view and it is a popular hub for tourists. You will be able to go parachuting, visit water parks, go shopping in their massive high-end shopping complex, eat at nice restaurants or view the marinas. You could spend an entire day at Palm Jumeriah if you had the time and you would not get bored.
Mall of the Emirates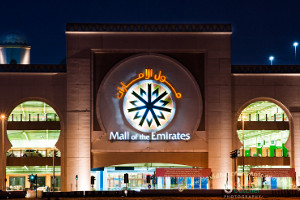 The Mall of the Emirates is a massive shopping complex that has it all. It contains hundreds of shops, ranging from high-end fashion shops through to shops for the budget conscious. But perhaps what the mall is most famous for is an indoor skiing arena which is an amazing site in the middle of the desert. Magic Planet is popular, while they also have movie cinemas, special events and even a hotel on site so you can stay the night.
Ski Dubai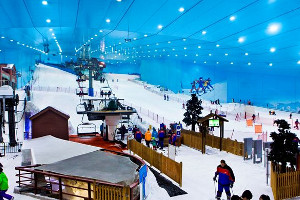 Ski Dubai is located in the Mall of the Emirates (mentioned above) and is also high on the list of things to do. This indoor ski resort is 22,500 square metres in size and features an 85-metre high indoor mountain with 5 slopes of varying steepness. Also included is a 400-metre long run. There are even penguins on site which make appearances during the day, plus a special area with toboggans and sleds.
Wonderland Amusement Park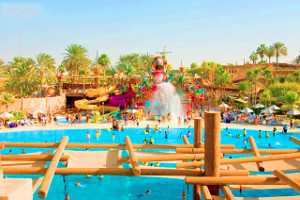 There are amusement parks aplenty in Dubai, but one of the best ones is Wonderland Amusement Park. The park is open every single day of the year and is a perfect getaway on those hot days. It is split into two separate parks, one a water park and the other a theme park. You will be able to enjoy more than 30 rides and attractions across the two parks. The theme park is opened from 10am – midnight and the water park 10am to 8pm.
Where to Stay in Dubai
The first thing you will notice about Dubai is that it is massive. And when I say massive, I mean that the city is spread out vastly meaning there are attractions everywhere.
"First timers to Dubai should stay near Jumeriah Beach area"
I would recommend first-time visitors to stay in one of four different areas. The Jumeirah Beach area is a good starting point with beautiful white sand and warm beaches, plus the Dubai Marina nearby as well as plenty of nice restaurants and nightlife.
If visiting the Burj Khalifa is high on your list, then you may want to stay in the Downtown area. You will be able to visit the jaw-dropping Burj Khalifa and the Dubai Fountain, plus the world's largest shopping mall (Dubai Mall) is located a few minutes away.
Dubai Marina area is another popular spot to stay. It is populated by plenty of high rise buildings and is a short drive from Jumeirah Beach.
You may have noticed that we listed the Palm Jumeirah in our top highlights of things to see in the city. We would recommend staying in this area as you are close to many attractions and places to eat.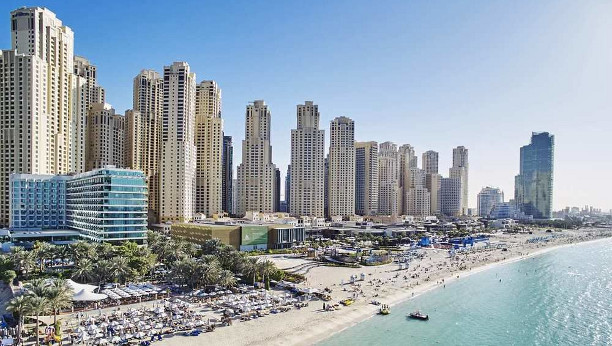 Transport in Dubai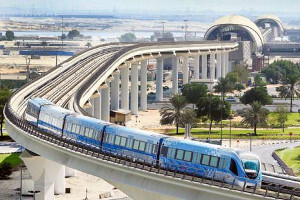 Transport in the city is excellent. The Dubai Metro runs through the city, and you can get from each end of the city to the other very quickly.
In my opinion, the train is the best way of travelling during your stay here. You can buy daily or weekly train passes, and they won't cost you much more than $10 AUD.
It will enable you to hop on and off whenever you wish. Given the sheer size of this city, it is the best way to go about travelling.
Taxis are also an option. They are relatively cheap, but the problem is the traffic which can be chaotic at the best of times. You can expect to be sitting idle in traffic for a lot of your journey, which is why we recommend the train.
Dubai Travel Tips